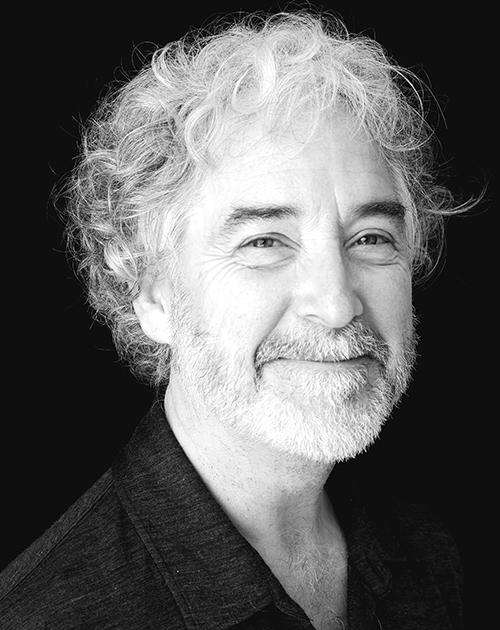 Gary MacDonald
Chair & Founder
Gary MacDonald, Chair & Founder
With over 25 years working with communities undergoing complex social change, Gary MacDonald is at the vanguard of social performance management.
Combining line management experience on billion-dollar mega-projects with multinational director-level experience, Gary brings a proven field-to-boardroom perspective to MFC's social performance management practice.
Drawing on more than a decade as one of the leading social assessors of extractive and agro-forestry projects, Gary oversees MFC's assessment practice as it guides investors and managers through the international social performance standards that opens access to funding.
His experience resolving community-project conflict prompted his involvement in groundbreaking UN Global Compact work on conflict and revenue transparency. As a thought leader and public speaker, he constantly pushes the boundaries of the social performance community of practice; his deft touch brings in skeptics and creates space for dialogue. He is one of MFC's principals and founders.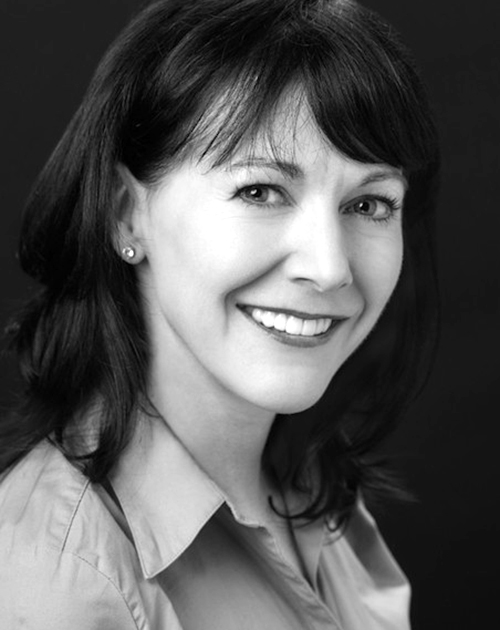 Krista Hendry
Specialist
Krista Hendry, Specialist
Krista is a specialist with deep experience in civil society and conducting human rights impact assessments for natural resource companies. She has developed innovative solutions to address the challenges of operating in conflict-sensitive environments, particularly regarding security and human rights.
Krista has worked with senior management teams and boards to create, support and lead effective programs to meet leading international standards. A former executive director of the DC-based Fund for Peace, Krista is adept at developing relationships and trust across sectors on complex issues, promoting dialogue and cooperation to develop solutions.
She has built successful partnerships between NGOs and the private sector and has experience in high-level negotiations and interactions with government and the private sector on multiple international security and human rights instruments. Krista has performed site assessments, developed training courses, and led implementation workshops on the Voluntary Principles on Security and Human Rights (VPSHR) as well as performed and trained on conflict and human rights impact assessments at national, provincial, local and site/community levels.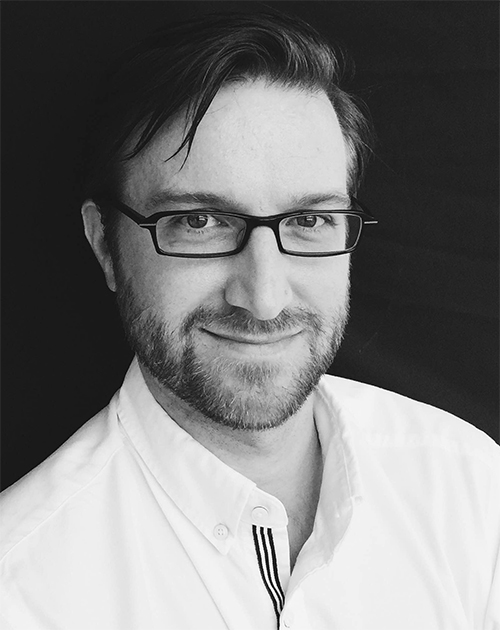 Trevor Kalinowsky
Specialist
Trevor Kalinowsky, Specialist
Trevor Kalinowsky is focused on client and lender relations and developing and managing all aspects of social performance on natural resource projects. Trevor brings a cross-cultural, pragmatic approach to social impact, risk, and opportunity assessment and management informed by experience in 15+ countries and tested in multiple sectors. He works hand in hand with lenders, corporate offices and site teams to study the project context, identify pragmatic solutions, and develop efficient mitigations that comply with lender standards, and build community acceptance.
Trevor's recent projects include developing social performance standards and guidance for two major mining companies, providing technical leadership for resettlement implementation at an oil and gas project in Uganda, and supporting a client in rural Vietnam to design and implement all aspects of a compliant social management system at a 9 billion USD refinery construction project. Trevor meets regularly with international finance institutions in Europe on behalf of MFC to discuss the latest trends and issues in social performance, including regular participation at OECD ECA and DFI Practitioners Group meetings.
Trevor is a specialist with MFC, where he supports partnership development and client outreach functions from his home in Budapest, Hungary.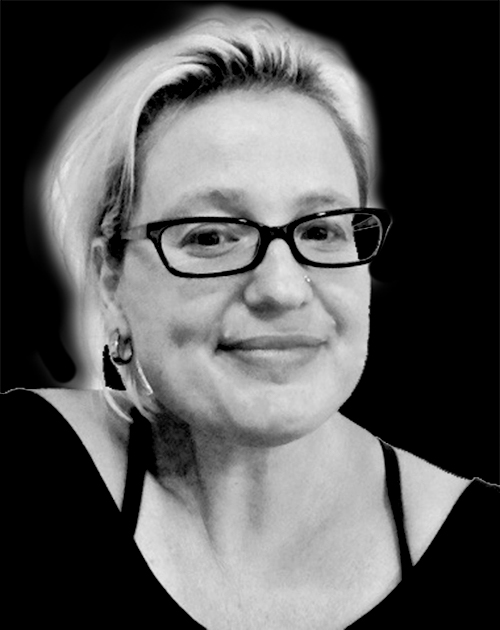 Sylvie Charland
Specialist
Sylvie Charland, Specialist
Sylvie Charland is an international specialist with over 20 years of multi-sector experience in social performance and communications. She is known for providing support that is strategic yet pragmatic, often on-site for projects operating in challenging environments and struggling to align with international good practice.
Her expertise includes building best-in-class social management systems, strategic planning, stakeholder engagement and capacity building training. Sylvie's practical knowledge spans the entire spectrum of social performance, from due diligence assessments to management planning through to implementation, in a range of sectors including mining, agri-business, forestry, oil & gas, electric power and renewables.
She also brings many years of experience in public relations and workplace education, and has worked for several years as a communications manager and consultant for various non-profit and public sector organizations. Sylvie is natively bilingual in English and French and has worked in North America, Europe and over a dozen African countries.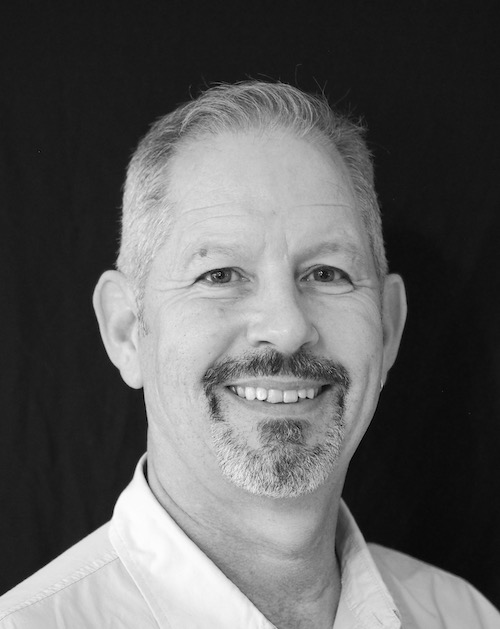 Randy Hicks
Senior Manager
Randy Hicks, Senior Manager
Randall Hicks is a creative and results-oriented economist with more than 25 years of international experience in management, communications, social responsibility, sustainability and community engagement.
As a business strategist for extractive resource and development companies, Randall specializes in economic and social development, stakeholder engagement, and crisis management on projects that require exceptional communications skills, facilitative leadership expertise, operational excellence, strong tactical execution and first-rate project management.
Randall is recognized for his international work designing and implementing state-of-the-art grievance mechanisms, social performance management, capacity-building programs, social media initiatives and guidance on EPC engagement. He produces strategic communications and issues-management initiatives that support client business objectives while building effective communications and engagement with all stakeholders.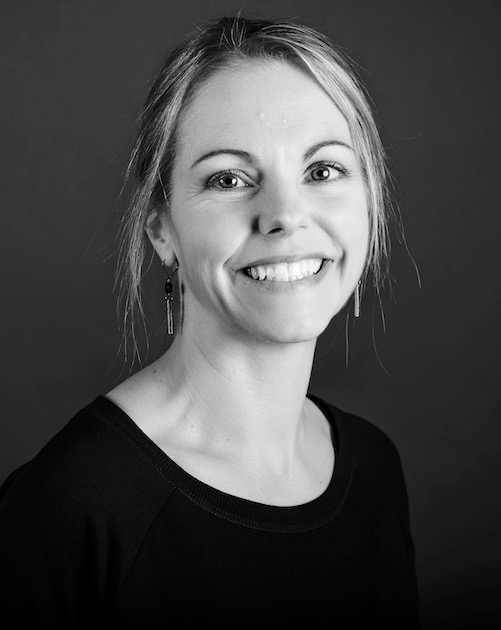 Kathy Adams
Specialist
Kathy Adams, Specialist
Kathy has over 16 years of environmental consulting and banking experience in the application of environmental and social safeguards, impact assessment, and international standards to projects in developing countries. 
Having worked at Canada's Export Credit Agency for seven years, Kathy has extensive experience providing export advice to international financing institutions in order to help manage and monitor environmental and social risks.  Kathy has worked in a variety of sectors including forestry, power, infrastructure, extractive, petrochemical, and transportation.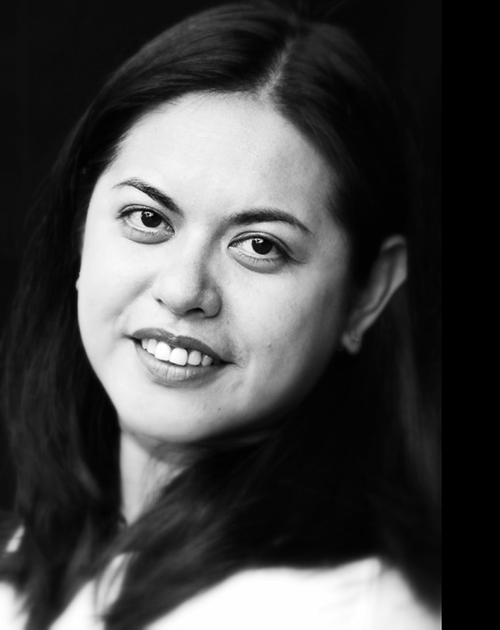 Neyza Linsangan
Specialist
Neyza Linsangan, Specialist
For Neyza, effective social performance management systems need robust reporting systems and documentation of company-community interaction to ensure transparency and build trust. She leverages her diligence and capacity for organization to design and implement community engagement system administration tools based on international standards.
Neyza's background in stakeholder engagement and risk management for various projects in Southeast Asia, West Africa, and Europe informs her design of community relations and enterprise development programs. She also trains social performance teams at building strategic partnerships with stakeholders to improve program outcomes. Neyza is a specialist with MFC, where she builds administrative tools that underpin social performance management programs.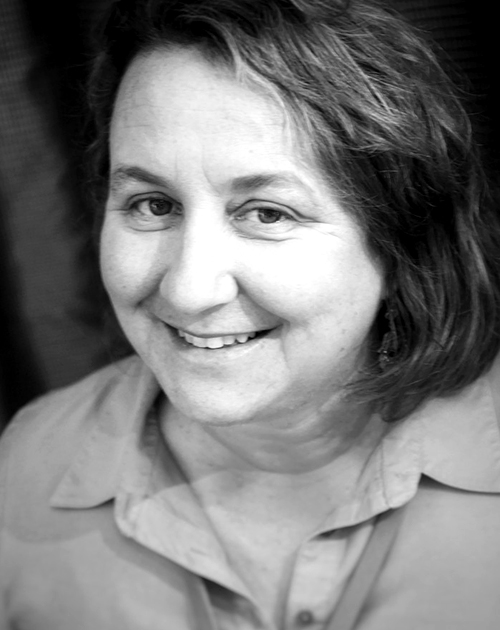 Jennifer Burt Davis
Specialist
Jennifer Burt Davis, Specialist
Jennifer Burt Davis is an extractive industry social performance professional with over tens years' experience in systematic social performance engagement, including stakeholder engagement, livelihood restoration, strategic social investment, resettlement, and social planning and program development. Jennifer has been working with MFC for over five years and during this time has conducted two monitoring visits for lender banks, drafted two environmental and social plans, drafted and guided teams in complex resettlements and oversaw an eight country capacity building workshop for EBRD. 
Prior to MFC, Jennifer worked for the Ambatovy nickel cobalt mining and refinery joint venture in Madagascar during the construction phase, transitioned from Construction to Operations and spearheaded the long-term sustainability planning for the 29-year Operations phase.  She is experienced in advising and directing teams carrying out complex resettlements or their components and managed an independent review of a complex resettlement process from its inception, through design and final report.
She has designed grievance mechanisms, implemented IFC-conforming social performance programs as well as assessed stakeholder engagement activities, ecosystem services, strategic social investments and social management systems. She has experience in drafting at least two resettlement action plans, which required collecting data, analyzing data and drafting RAP. 
A strong international development background informs Jennifer's extractive industry work, with 16 years experience in natural resource management, agricultural extension, microcredit, and environmental and adult education. She has competencies in project planning, training, facilitation, and human resources management.  Team building and networking are key strengths. She also has significant experience in monitoring and evaluation, as well as applied research.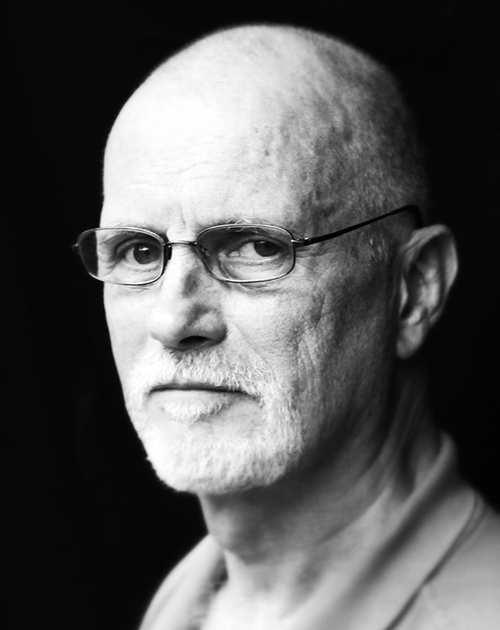 Maurice Bridge
Specialist
Maurice Bridge, Specialist
Maurice Bridge specializes in crisis communications, rapid social-assessment reporting and stakeholder-engagement programs. Most recently, he assisted a major mining client in developing and implementing a community-liaison system to enhance the two-way flow of information and understanding between community and client.
This work includes creation of a grievance-management system and management of a staff of local foreign nationals. Maurice is a communications expert with an extensive background in news and news administration, and provides strategic and crisis communications counseling and hands-on support, specializing in extractive clients.
He produces videos for strategic communications and community engagement, and conducts media training. He brings excellent project-management skills and rapid turnarounds to a worldwide practice. He has developed ground-breaking programs for using video to expand the reach of consultation programs and to document them.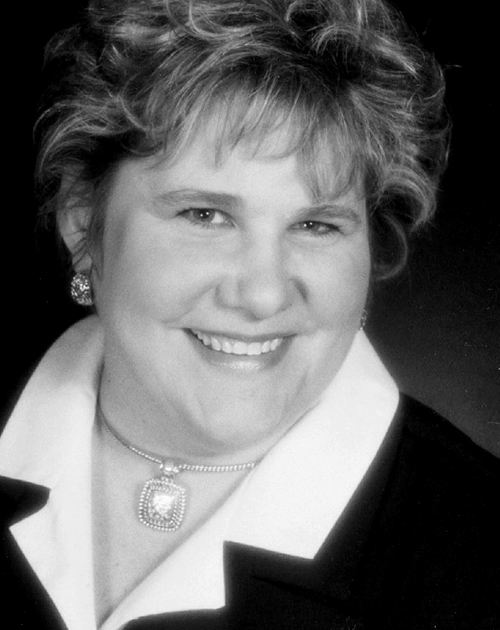 Rebecca Reiber
Specialist
Rebecca Reiber, Specialist
Rebecca joins an economist's eye for business with an anthropologist's understanding of society to create stakeholder engagement and social investment programs that deliver sustainable social acceptance.
Trained in commerce and applied anthropology, Rebecca combines perspectives from corporate, NGO and government sectors and experience from extractive, agro-forestry and infrastructure projects when designing programs for MFC's social performance management practice. Her keen sense of organization, assessment experience and skill in project management ensures that the programs she designs deliver results.
Rebecca is a tri-lingual specialist (English, Spanish and Portuguese) with MFC, where she provides program design support in and resource management from her perch in Antón, Panama.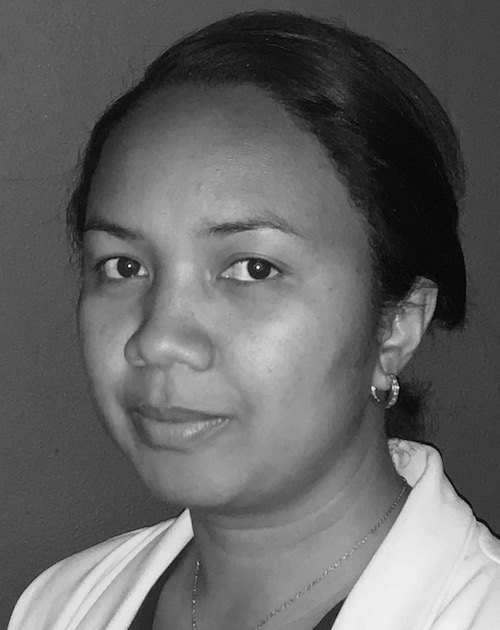 Ulrichia Rabefitiavana
Specialist
Ulrichia Rabefitiavana, Specialist
Ulrichia is a resettlement and social performance specialist with over 12 years of experience in the extractives industries and renewables. In recent years, Ulrichia has specialized in the developing resettlement and social management plans in Madagascar – from the Ambatovy cobalt and nickel mine, the Scaling solar project in Antananarivo, and the airport rehabilitation project in Nosy Be. At Ambatovy, Ulrichia designed and managed social investment and mitigation projects for a multi-billion-dollar, multi-site project during its critical phases.
She was recently assigned to Metalkol, the flagship mining project of the ERG group in Democratic Republic of Congo and developed the resettlement action plan for a hydroelectric dam in Madagascar. Her field experience combined with her strategic thinking are real assets for the clients she supports and allows clients to take ownership of the transition from developing new management systems to implementing them effectively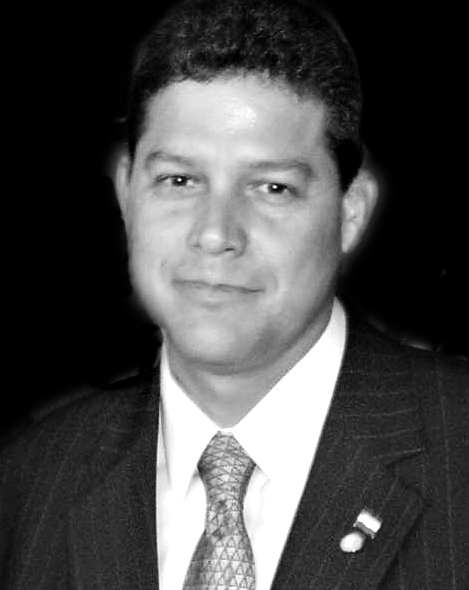 Jorge Acosta
Security Specialist
Jorge Acosta, Security Specialist
Jorge is a seasoned security expert with practical experience in implementing the Voluntary Principles on Security and Human Rights and helping companies come into compliance with IFC Performance Standard 4 – Security.
He works with MFC and its clients to develop security training programs, undertake security risk assessments, develop security management plans, and provide technical assistance to companies to implement and monitor their security management system. Jorge served a decade in the Honduran army as an infantry officer, Security Detail Officer to the President of Honduras, Special Detail (VIP) First Special Forces Battalion, and as Platoon Leader, XI Infantry Battalion and liaison officer for the U.S. Army Engineer Battalion.
Following his military career, Jorge worked in senior security positions in private businesses and as Director of the Strategic Intelligence Center to the Presidential Palace and Chief Security Advisor to former President of Honduras Mr. Ricardo Maduro. Fluent in English and with Bachelor Degrees both in Business Administration and Military Science, Jorge brings a deep understanding of security issues combined with an understanding of the drivers of business and security issues affecting communities. He is based in Tegucigalpa, Honduras.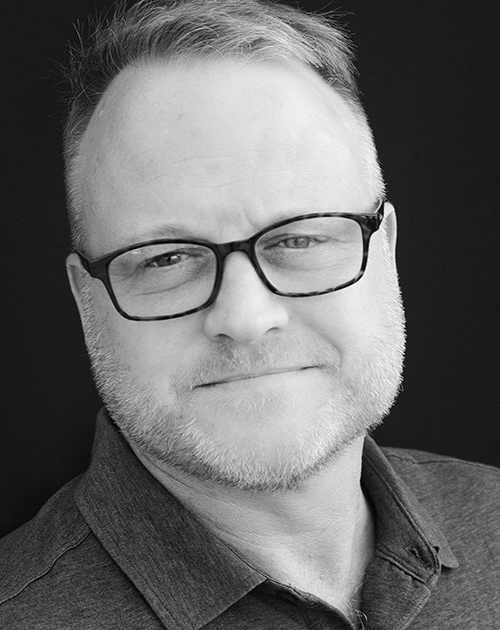 Ben Chapman
Specialist
Ben Chapman, Specialist
Ben has more than 20 years' international experience managing multicultural teams in the private, non-profit and public sectors. His skills and experience have helped resource projects achieve broad community support in the communities in which they operate. He has a proven track record in project and team management, community and relationship management, social and corporate risk management, crisis management, impact mitigation related to construction and operations, resettlement and livelihoods restoration, grievance management, and strategic social investment. By exchanging information through dialogue with communities, Ben addresses corporate impacts so benefits from the company's presence are shared and community acceptance supports a sustainable operation.
From 2016-2018, he was Site Manager for social performance activities during the construction phase of the Nghi Son Refinery and Petrochemical project in northern Vietnam. Ben also worked for four years at the Ambatovy nickel & cobalt mining and processing and refining operation in Madagascar, finishing in the role of Director of Sustainability. Before then, he worked with the International Federation of the Red Cross for the Haiti earthquake response and an almost 20-year involvement with Nobel prize winning, medical humanitarian organization, Médecins Sans Frontières / Doctors Without Borders, where he had many roles in numerous countries. At present, Ben is the Resettlement Project Manager overseeing the resettlement and livelihood restoration activities for the Tilenga upstream project in Uganda.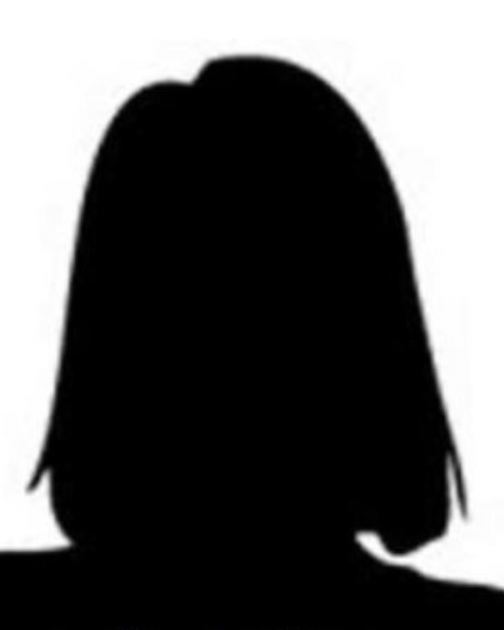 Dana Frye
Associate
Dana Frye,
Associate
Dana has more than 14 years' experience working with the private sector and international organizations on social performance issues. She guides clients through strategic planning and delivers effective, on-the-ground support across a range of industries including mining, oil and gas, energy and transport. Her expertise includes social risk management, strategy development and implementation, and hiring and coaching social performance teams.
Dana's technical expertise includes stakeholder engagement, community investment, and social impact management. She works closely with corporate and site-based management and social performance teams to help them manage their risks and create value together with stakeholders. Dana has worked in Angola, Argentina, Brazil, Chile, Colombia, the Dominican Republic, Ecuador, El Salvador, Nicaragua, Paraguay, Peru, Portugal, Suriname, Uruguay and Venezuela.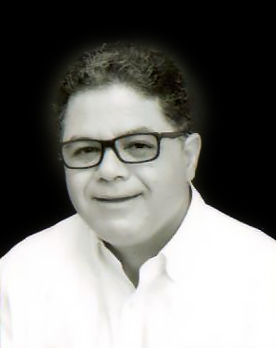 Dr. Ahmed Bouziane
Associate
Dr. Ahmed Bouziane, Associate
Ahmed is a social development sociologist and a Professor at the University of Fes in Morocco where he directs a research team on "city policies and social development". While conducting his academic activities, he has also consulted for several international organizations since 1994. Through his academic work and conferences, he has presented in Egypt, Lebanon, Jordan and Syria. He has worked on contracts with the World Bank, EBRD, USAID, UNICEF, UNESCO, European Commission, MCC, GIZ, AFD and national entities such as the ministries of solidarity, artisanal, housing, and the Agency of Development for Preservation of the Fes Medina.
Through this consulting work, Ahmed has gained invaluable, international experience in analyzing social impacts and identifying gaps in social performance of both urban and rural projects. His experience in social performance focuses on stakeholder engagement, participation and partnership, as well as on resettlement of involuntarily displaced people, local governance and human rights. He is a member of the MFC team for the Nador West Med Project for EBRD. In addition to his expertise as a resettlement practitioner, Ahmed also has robust experience designing and implementing qualitative and quantitative data gathering approaches for community social studies.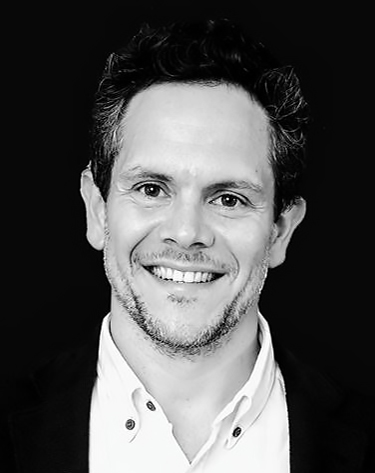 Sergio Moreira
Associate
Sérgio Moreira, Associate
Sérgio is a consultant in environmental, social and health fields and a visiting Assistant Professor in the University of Lisbon and in Católica Lisbon School of Business & Economics. A specialist in applied psychology, he has extensive experience conducting impact assessments and stakeholder engagement. Some of his projects have included the development of a Social Vulnerability Index of Resettlement for EDP, SA. in Fridão Hydroelectric Dam, a market study for the Center of Renewable Energies for CERMI in Cape Verde, and a workshop on measuring social impacts and vulnerabilities for Anglo American in the Sishen mine in South Africa. Sérgio also specializes in research methods and data analysis and has substantial experience using these tools for clients and in teaching at undergraduate and graduate levels. He has published his work internationally in outlets such as Environmental Psychology, Environmental Impact Assessment Review, and the British Medical Journal. He has a PhD in Social Psychology from ISCTE – University Institute of Lisbon.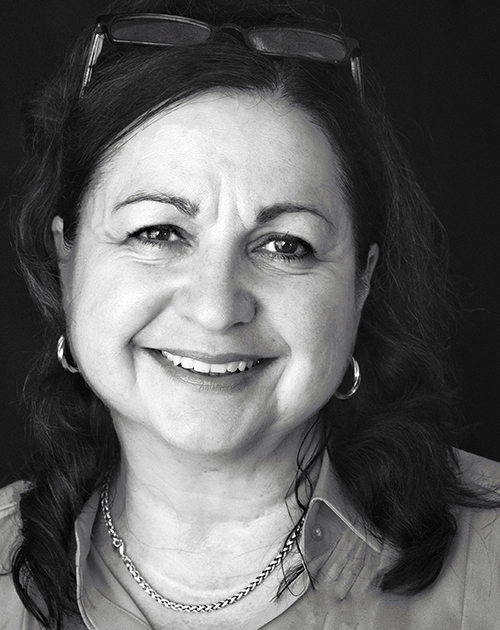 Diane Rachiele
Specialist
Diane Rachiele, Specialist
Diane is a development, humanitarian and private sector professional whose track record in business development and client relations has informed her work as a risk & insurance manager in the construction and engineering sector where she focused on domestic and international projects and operations. Her background in financial and contractual risk transfer in construction and engineering for mining/extraction, power/energy, water, infrastructure supports her work for MFC related to strategic social investment programs as well as compliance requirements for financing entities and partners, including international banks and institutional donors.
Diane's deep experience in training and capacity building helps her thrive in a multicultural environment. She understands that strategy and vision are essential elements for success, whether working with local economies through emergency market mapping analysis (EMMA) training or in re-establishing livelihoods through cash transfer programming. She believes that effectively exchanging information with resettled and vulnerable populations empowers communities to move toward sustainable and resilient livelihoods.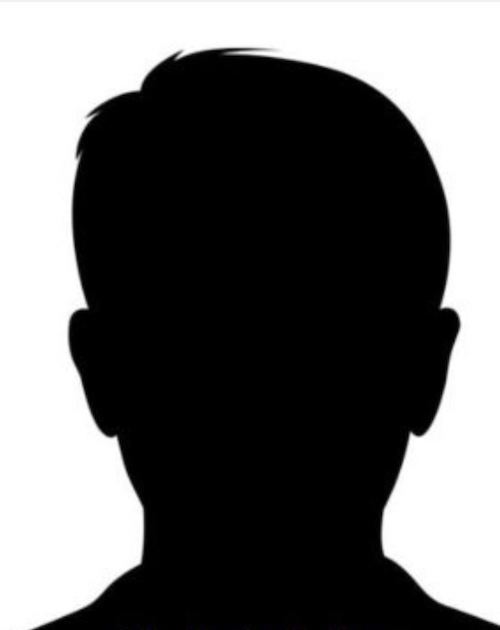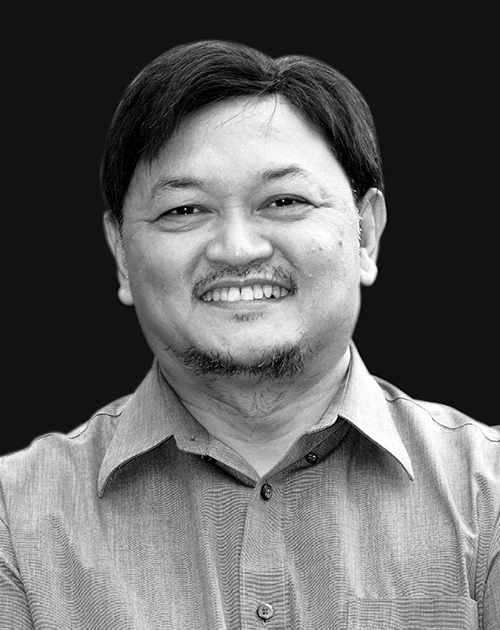 Nestor Castro
Senior Counsel
Dr. Nestor Castro, Senior Specialist
As  a former chair of the Department of Anthropology at the University of the Philippines and as an advisor to extractive companies across Southeast Asia, Nestor blends theory with practice when tackling challenges at the nexus of company, community and culture.
Nestor's deep expertise in indigenous issues and inter-ethnic relations, coupled with his research throughout southeast Asia and Melanesia, inform MFC's social performance management work for clients in the region. With a PhD and a Master's degree in Anthropology from the University of the Philippines, Nestor instructs students on applied anthropology. He is constantly expanding his knowledge of issues facing communities undergoing complex social change and of solutions that earn lasting social acceptance. He regularly publishes material on this topic and speaks frequently at seminars, conferences and workshops. Nestor is a specialist with MFC, focusing on social performance management in the Southeast Asian context.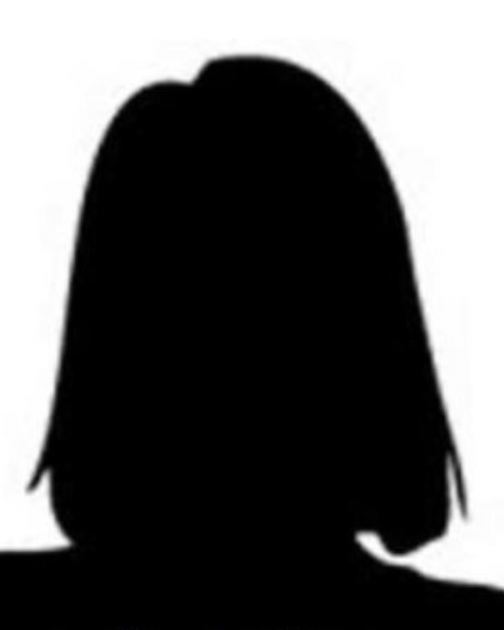 Helen Russell
Associate
Helen Russell, Associate
Helen is a key member of MFC teams with 20 years' experience working internationally on social impacts and stakeholder engagement and, over the last 7 years, human rights issues. She has worked for an international development agency, an international peace building NGO, a consulting engineering company and UKEF, the UK's export credit agency.
Helen helps clients realize insights and management strategies for social and labour issues, largely for projects seeking project finance from Equator Principles signatories or which have the backing of Export Credit Agencies. She is a former member (2018) of the Inter-American Development Bank's Independent Consultation and Investigation Mechanism (MICI).
She was a member of the Multilateral Financing Institutions (MFI) Environmental and Social Practitioners Group as a technical social specialist and a member of the BSI Panel of Experts for the development of the ISO 26000 Standard on Social Responsibility, as well as a member of the working group on OECD Common Approaches and Human Rights. In that role, Helen provided close accompaniment and technical inputs into the development of the UK Government strategy on business and human rights, in response to the UN Special Representative of the Secretary General Guiding Principles on Business and Human Rights.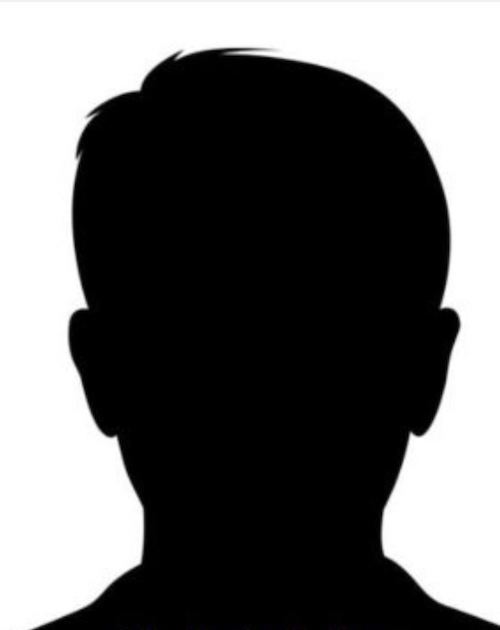 Nick Killick
Associate
Nick Killick, Associate
For two decades, Nick has worked with companies, communities, governments and multi-lateral institutions on business, conflict, and human rights in fragile and high-risk areas. He has worked at conceptual, policy and practical levels and has produced extensive written guidance on how companies can navigate complex social challenges, including From Red to Green Flags: the corporate responsibility to respect human rights in high-risk countries and; Conflict-Sensitive Business Practice: Guidance for the Extractive Industry. He has deep experience promoting change through multi-stakeholder forums such as the Voluntary Principles on Security and Human Rights and, at a practical level, has worked on social and community issues in countries worldwide.  He was part of the Independent Panel reviewing Cerrejon Coal in Colombia and has developed numerous projects designed to support businesses in addressing social, economic and political challenges.
Nick's background is in conflict resolution and peacebuilding. He is a former manager of International Alert's thematic programs and a former Research Fellow at the Institute for Human Rights and Business.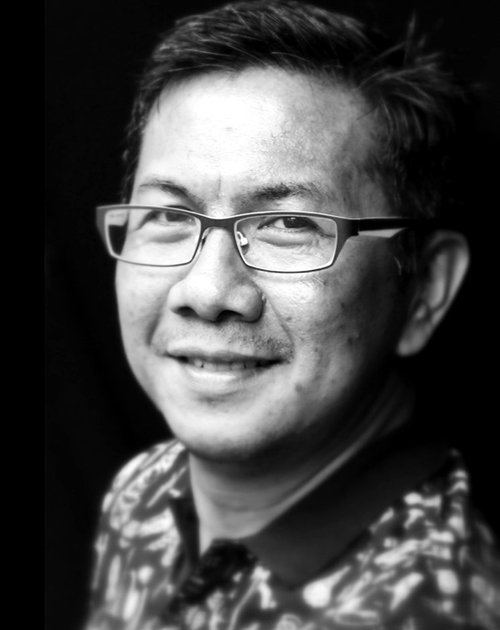 Nilo Brucal
Specialist
Nilo Brucal, Specialist
Nilo brings a multisector approach to social performance management at mega-projects in the Philippines and Southeast Asia.
For Nilo, community development programs must work hand-in-hand with natural resource management to deliver social acceptance for a company or project and to meet community aspirations.
Nilo, arguably one of the best community organizers in the Philippines back in his civil society days, co-wrote the book Mining Revisited: Can an Understanding of Different Perspectives Help? and contributes a deep understanding of company-community interaction to Monkey Forest's social performance practice.
Nilo is a specialist at Monkey Forest Consulting, where he supports the design and implementation of effective community engagement programs.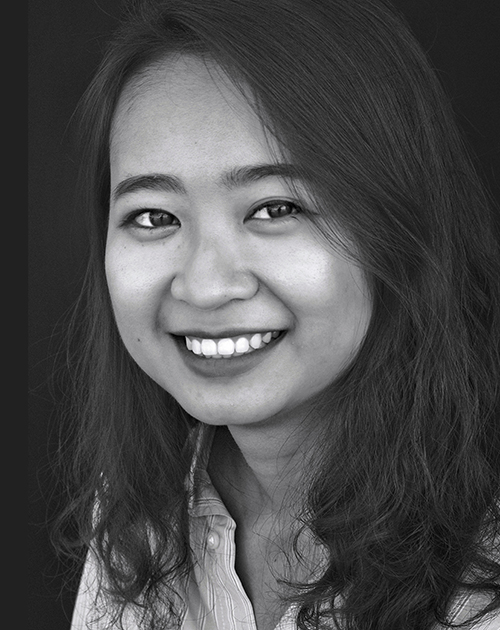 Nguyen Hai Anh (Alex)
Specialist
Nguyen Hai Anh, Specialist
Hai Anh is a dedicated, talented graphic designer. Professionally trained in multimedia, Hai Anh has honed her graphic skills through years of working for various clients both as an in-house and free-lance designer. She is adept at producing visually appealing, audience-minded, and outcome-oriented materials under strict time pressure. Joining MFC, Hai Anh is eager to make her contributions to the community by helping improve their understanding and visual experience of the projects' information, education and communication materials.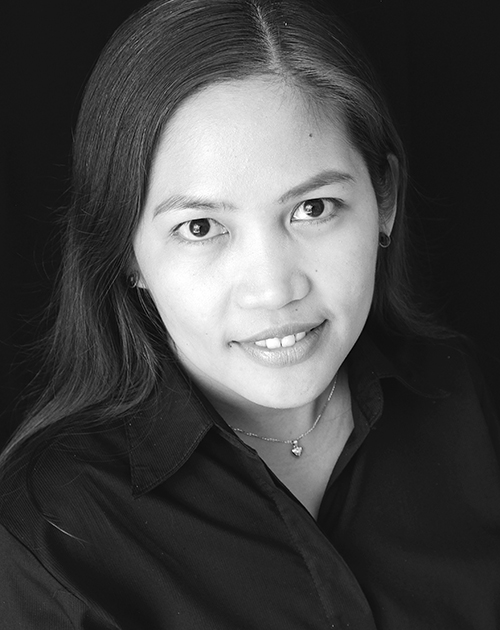 Christiansen (Chin) Pablo
Senior Accountant
Chin Pablo, Senior Accountant
Chin is a Certified Public Accountant with solid experience in finance and accounting practices, which she gained from working in multinational companies for the past 13 years. She brings with her an adept knowledge in end-to-end accounting cycle, financial planning and analysis, intercompany and inventory accounting, and period end closing, in handling the corporate books. As MFC's Senior Accountant, Chin provides daily financial oversight to ensure that the company's financial records are complete, accurate and comply with international accounting standards to facilitate solid decision support for senior managers. These, together with her compromising style, make her a team player and helps maintain her good working relationship with the clients worldwide.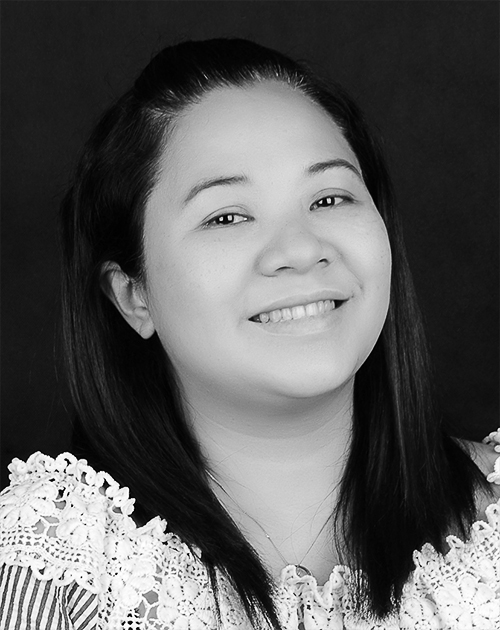 Jill Cacao
Accountant
Jill Cacao, Accountant  
Jill has over 15 years' experience in accounting and business continuity management. She gained her experience from local enterprises in the Philippines as well as international oil and gas and multi-national shared service companies. Her expertise include financial reporting, variance analysis, forecasting, cash management, and compliance audit of information risk management. She is part of MFC's core accounting team and assists in effectively managing and controlling the company's operational costs and expenses. Jill holds a Masters in Business Administration and is an IT Compliance Auditor.